So I'm about two years behind the trend, but nothing makes me giggle like a good Friends GIF. Or that GIF where the penguin gets shoved into the ice. Gets me every time. Anyway, last night's post got me started and I couldn't stop. My apologies in advance. And also? This is just for grins, people. Don't take me seriously here. At all.
Mwah. *blows kiss*
Homeschooling – As Re-enacted by Friends:
When my kids see anyone that isn't ME during the day:
When it's time for me to turn my grades and lesson plans into the cover school:
When "school lunches" are a combination of last night's leftovers and something I found in the pantry:
When I grade their copywork: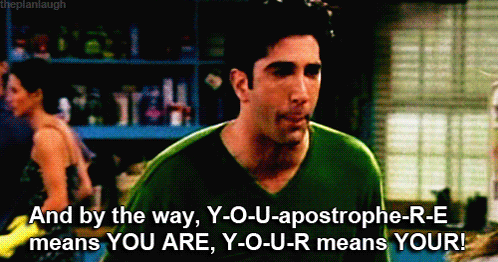 When I realize my kids know more than I do:
When someone asks me if my SEVEN kids are socialized enough:
When someone thinks being a homeschooler is like living in Little House on the Prairie:
When we do a Thanksgiving unit study:
When I grade my kids' math tests:
What they say: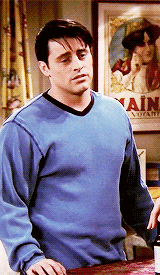 When somebody asks me if I've heard of Common Core Standards:
When I decide to order a new curriculum that's never been reviewed by Cathy Duffy:
When we study science:
When someone finds out we homeschool and they assume I wear denim jumpers:
When we decide it's time to teach the kids Latin:
When I listen to an early reader practice their phonics:
When my kids experience their first Recess at co-op:
When we gather around the table like we do every. single. morning. to do school and I realize nobody has a pencil:
When my kids don't understand that a teacher's manual tells me all the answers:
That time we tried a chemistry experiment:
When I tell my kids we're going to do a project:
When they find out I mean posterboard & crayons – not paint, clay, or glitter:
When someone mentions long division before I've finished my coffee:
When the discussion of high school transcripts comes up:
I know y'all can think of more. Leave 'em in the comments. Let's have a GIFfy giggle or three together!